Medical Grade AC-DC Power Supply
Cincon Open frame and Enclosed AC-DC Medical grade power supplies available from20 W to 300W. All products are approved for 2MOPP, EN61558 (60335). ANSI/AAMI ES60601-1/EN60601-1 Ed 3.1, and EN60601-1-2 Ed4.0 Class B. Also, all are CEC &ErP Level V, or even Level VI Compliant.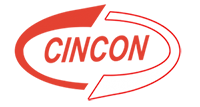 EOS standard Medical power supplies are available in industry standard footprints such as 2 x 4 inches, 3 x 5 inches, 4 x 6 inches and the 2 x 3 x 0.75 inches format with power output from 40W to 1000Win open frame and Cover kit.The power supply range is with Universal AC Input and single/ Multi-Output models available for Industrial and Medical application.

Magic Power offers a wide range Open frame and Enclosed Medical Grade Power Supplies in standard foot print with power rating from 60 W to 750W with BF Class insulation and 2xMOPP level of patient protection and Designed to meet UL60601-1 and IEC60601-1
Traco Power offers a wide range of open frame& enclosed power supplies from 5 W to 450W output power with single output, hi-isolation up to 4000VAC in various compact sizes 1.5"x1", 2.6"x1",3"x"x 4"x2" and 5"x2" form factor for Industrial and Medical Certified requirements