6U VME 270V DC Input Power Supply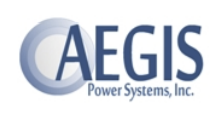 Aegis Power Systems Inc, USA offers a wide range of VME power supply systems include DC-DC power converter cards and AC-DC power supplies,  factory configured to provide a single output or up to six simultaneous outputs providing high efficiency, low weight, and high output power. These VME Power Supplies are rugged, reliable, and high-quality to support legacy electronics systems for Military, Industrial and for Airborne applications.
The products are available with output power rating from 225W to 650W, Single Slot or Double Slot versions.